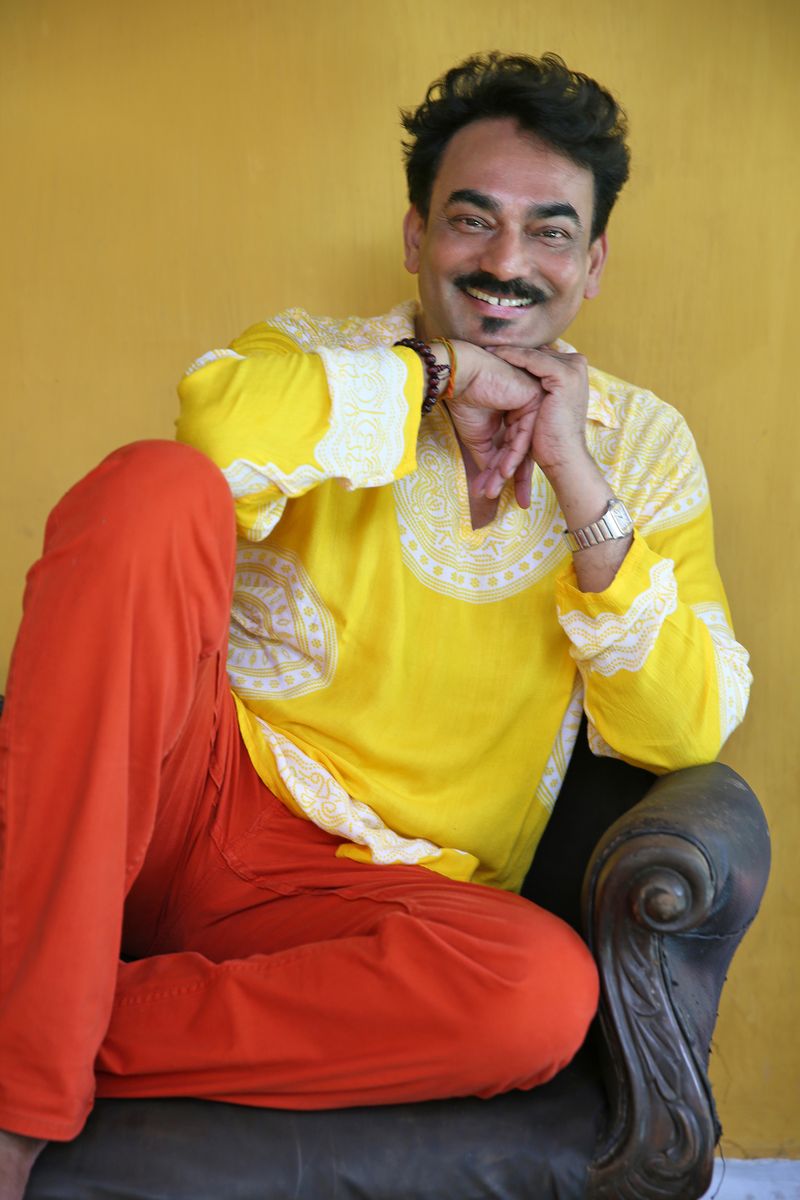 Letter From The Founding Trustee
When dear friend and celebrated award winning cartoonist Mario Miranda requested me in the late nineties to write a chapter for a book on Goa to be edited by senior journalist and writer Mario Cabral e Sa, I did not realise that it would lead to The Moda Goa Museum two decades later. The book, featuring the Pano Bhaju Costume worn to dance the Goan Mando as one of the chapters, did not see the light of day. But it did result in a ten year research and two museum internships in New York and Lisbon. A year after the research was completed, the book Moda Goa: History and Style by Harper Collins was published.
It was during the internships at the National Costume Museum in Lisbon and the Museum at the Fashion Institute of Technology, New York that I realised it was possible to have an international standard costume museum in Goa. At that time, I had no idea about the logistics of making that dream come true because my focus was the Moda Goa: History and Style book at hand.
A dreamer stays a dreamer. And I am one big dreamer who made most of my dreams come true. One dream was to give back to Goa, society, state and country. Through The Moda Goa Museum and Research Centre, with my partner Jerome Marrel, we would like to give back what this wonderful state and incredible country have given us as a legacy. A legacy of great culture, kaleidoscopic diversity and formidable ancient history. It was while scouting for a museum space and an obscenely grand offer that was made to buy the house we lived in, that it struck us to convert our home into a museum. It was staring in our face all the while. So last year, we moved to a smaller home in the village and began to work on the uphill task of converting an old, private home into a new, public, museum space. Little did we realise the daunting task ahead…
From the onset I was very clear what the museum should achieve. After visiting many museums the world over, I dreamed of creating an international standard museum that was alive, invigorating to the public and scholar alike, to become a museum of learning, interaction and research. This will not be a dark space to read captions near an artefact. The Moda Goa Museum will have only privately guided tours so you can learn from us and vice versa. We want to listen and interact with visitors. There is much to learn from interaction with those that visit any museum. The Moda Goa Musuem and Research Centre will not be just about Goan costume but the Konkan coast, as a geographical boundary, that has long since disappeared. Beyond the Konkan, The Moda Goa Museum and Research Centre should also address Goa's connection with India and the world. Long coveted as a trading port from antiquity, Goa has had ties with Indian Hindu and Muslim kingdoms, Greeks, Romans, Persians, Arabs, Africans, Central Asians, the Far East, China, countries in the South Asia area and Europe. Goa is also the birth place of the Indo-Western garment. Today we use the word Indo-Western liberally without realising that Goa was where Portuguese Europe met Goan India.
After a 450 year isolation from India, Goa and Goans were in a way disconnected from Indian culture and clothing to a large extent. The museum will showcase temporary exhibitions that will introduce the 6000 year clothing legacy of India to Goans and visitors to the state. Four temporary exhibitions will be shown annually. Our opening temporary exhibition will be Indian bridal designer wear featuring the best Indian designers.
It is my hope and dream that The Moda Goa Museum becomes what Goa has always been. A stop on the international cross roads of humanity.
Apart from the museum wings dedicated to Goan mythology, gods, events in history, sartorial influences, festivals, rites of passage and clothing, it is my vision that the public, scholars, fashion afficionados and history buffs will use the extensive library of books that I have amassed over three decades, that people will enjoy the gardens for special day and evening events, rent the space for a launch, dance or performances based on clothing, enjoy a Goan curry rice lunch based on my mother's recipes, stroll around our charming village and use the scholar's residence to enhance research of Goan costume as well as aspects of Goan culture that will provide inspiration for contemporary fashion.
Above all, is my dream that everyone who loves Goa and India, costume and clothing in particular, becomes a part of the Moda Goa Museum legacy and, in any and every way, contributes to the "raison d'être" of this journey to make the Moda Goa Museum in Colvale Goa, a unique place on the planet.


Padma Shri awardee, fashion designer, writer, curator, historian, lecturer, Goan environmental activist.