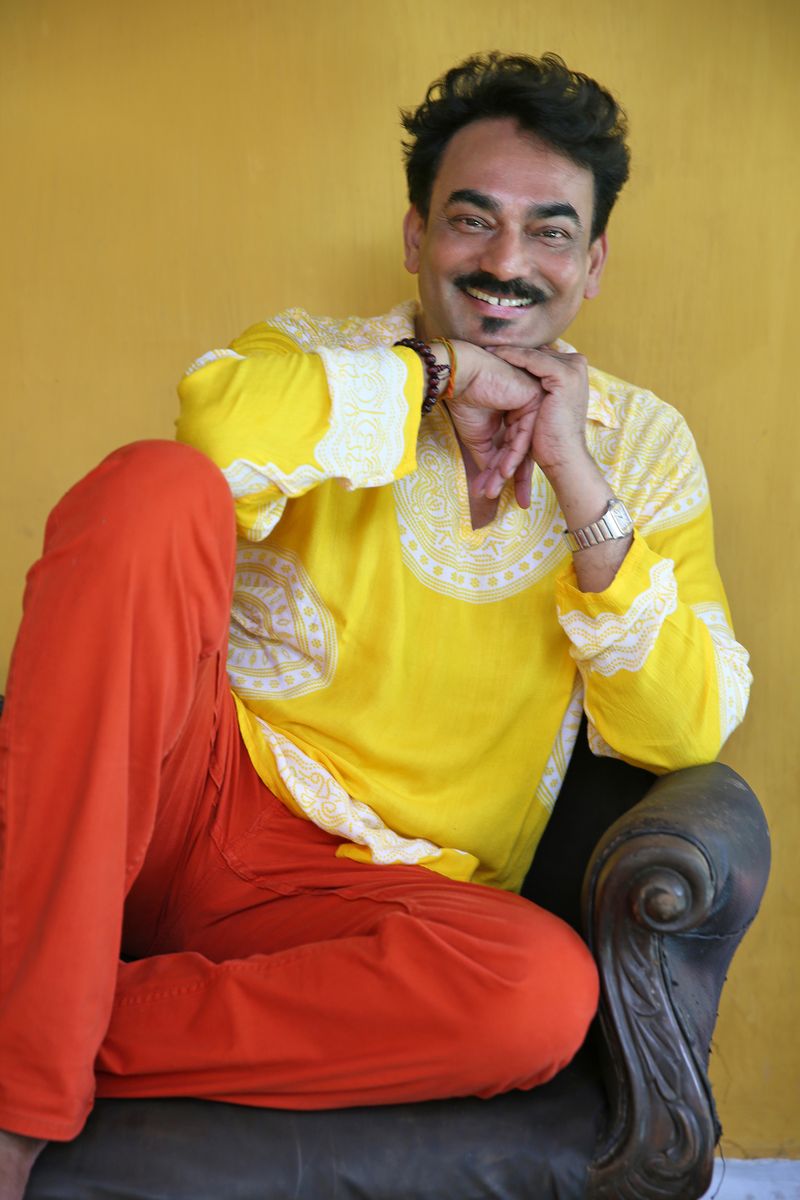 LATE WENDELL RODRICKS
(FOUNDING MEMBER AND MANAGING TRUSTEE)
Mumbai born Wendell Rodricks studied Fashion Designing in the USA and France from 1986 to 1988. Wendell's first collection from Goa earned him the title 'Guru of Minimalism' and his next collection in 1995 pioneered the concept of 'resort wear' and 'eco-friendly' garments at a time the words were not yet coined in India.
A designer with an international presence Wendell has presented his unique garments, inspired by Goa and India, at major fashion events. Rodricks has the honour of being the first Indian designer to be invited to show at the World's largest garment fair IGEDO in Germany (1995), Dubai Fashion Week (2001), Malaysia Fashion Week (2002), the prestigious Paris Pret-a-Porter salon (2007) and the world's biggest organic fair BioFach in Nuremberg, Germany (2012). In 2007, the Confederation of Indian Industries invited the designer to showcase two fashion shows in Bryant Park, New York to celebrate the 60th year of India's Independence. Rodricks has also, shown at Festival of India (1993) in Beijing and Shanghai in China and has shown in Sri Lanka.
Wendell Rodricks was instrumental in planning the first ever Lakme India Fashion Week in 2000 and guiding it in an advisory capacity during its formative years. In 2000, 2003 and again in 2008 he was honoured as the 'finale' artist for LFW.
In 2010, Wendell revived the weaving of the traditional Goan Kunbi Sari, a two year project involving identifying and training weavers in the use of sari looms. This unique Kunbi Sari, and other garments using the same weave, were showcased at Wills Lifestyle India Fashion Week. Sari lovers like Sonia Gandhi, Sheila Dixit and Pratibha Patil have bestowed praise on the designer for reviving a dying craft.
In January 2012, Rodricks turned author with Moda Goa – History and Style published by Harper Collins. This book got rave reviews for its portrayal of long forgotten aspects of Goa's cultural history and costume history. In August 2012, Wendell's memoir, The Green Room, was published by Rupa Raintree and launched at Lakme Fashion Week. In July 2017, Wendell's fiction novel "Poskem – Goans in the Shadows' was published by Om Books.
Wendell has written for magazines, coffee table books and anthologies.
In 2014, the designer was awarded India's fourth highest civilian honour, the Padma Shri by The President of India, Pranab Mukherjee for Art (Fashion Design), honoured by the All India Konkani Parishad, bestowed the Rainbow Warrior Award by Kashish Film Festival and conferred the distinction of Knight in the Order of Arts and Letters (Chevalier de l'Ordre National dea Arts et des Lettres) by The Ministry of Culture and Communication of France.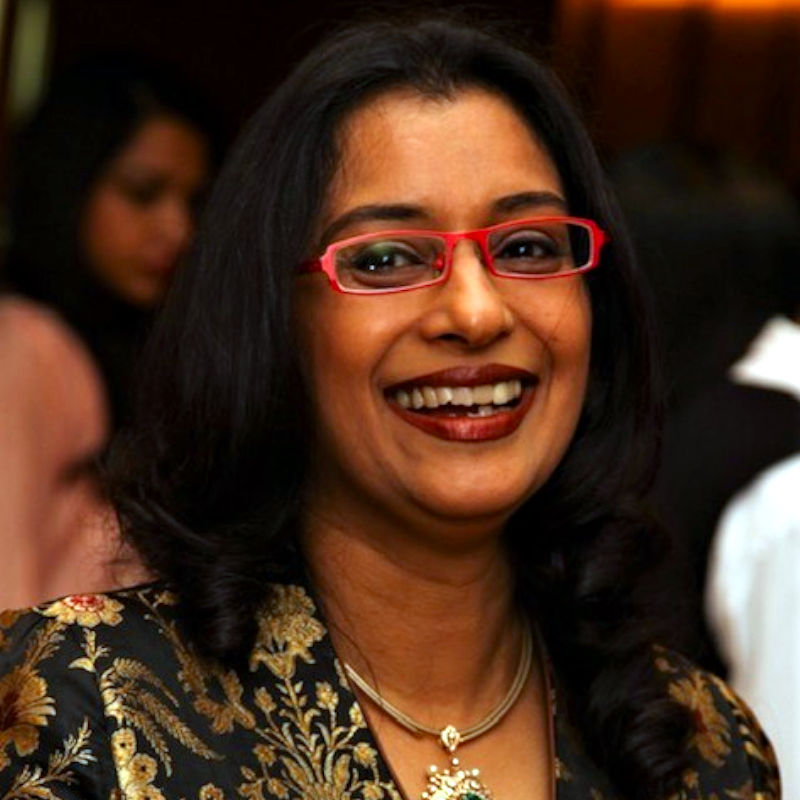 SHREEDEVI DESHPANDE PURI
MANAGING TRUSTEE
Shreedevi Deshpande started her career in Fashion after graduating from SNDT University in Mumbai in Apparel Design and manufacture in 1988. Having worked with Garden Vareli for a couple of years, Wendell, Shreedevi and Maya started a design consultancy for fashion and garments called 'Vistara'. She launched her own label 'Shreedevi Deshpande' at Gliteratti in Mumbai. She has also designed costumes for contemporary dance productions by Stem Dance Company.
She was one of the first designers to join Tanishq at its inception in 1992. She won the '5th International Jewellery Design Competition' in 1993 and won a scholarship to the UK. Her association with Ganjam started in 1999 through freelance projects. Currently working as their Creative Head, Shreedevi has been a part of the team transforming the brand from a family run company to a Luxury Brand from India. Apart from giving the creative direction for Design she has been an integral part of the team in setting up new stores, building the luxury quotient and the image creation for the Brand.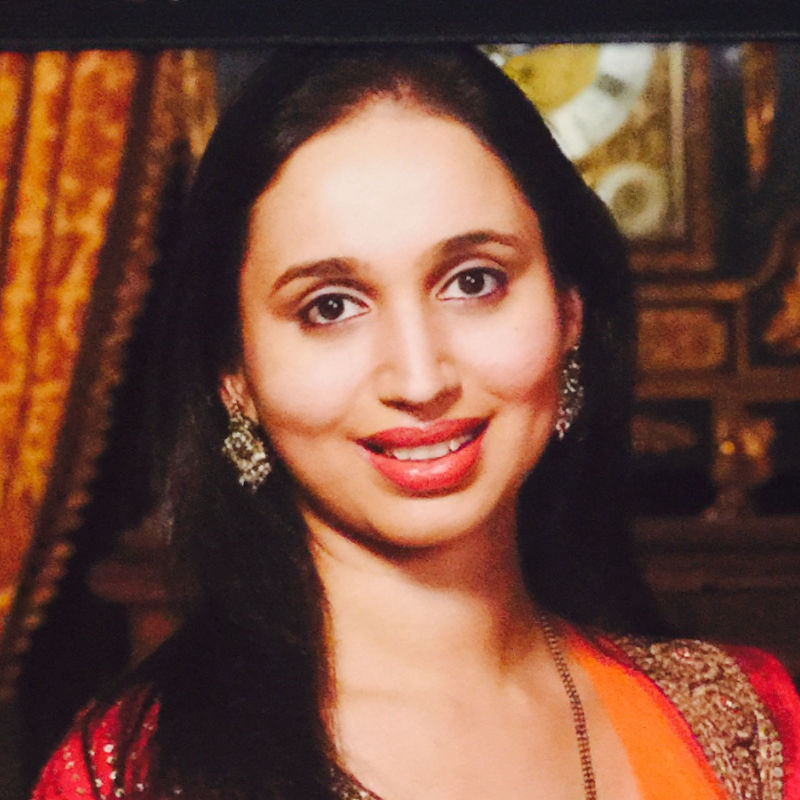 MRS. PALLAVI DEMPO
BOARD OF TRUSTEES
Mrs. Pallavi Dempo is a Goan entrepreneur and educationist. She holds a graduate degree in Chemistry and is a Postgraduate in Business Management.
Mrs. Dempo is Executive Director of Dempo Industries Pvt. Ltd. She is Trustee of the Dempo Charities Trust, a philanthropic organisation dedicated to helping the socially and educationally under-privileged, which also runs four institutes of pre-university learning in Panaji. She is the Patron of The Dempo Vishwa Gramshala where two Government High Schools one at Dadachiwadi, Dhargal, Pernem and the other at Curdi, Vaddem, Sanguem have been adopted under the Rural School Adoption Programme. Mrs. Dempo is also the President of the Indo German Educational & Cultural Society.
Mrs. Pallavi Dempo takes a keen interest in socio-cultural pursuits and in creative & artistic design.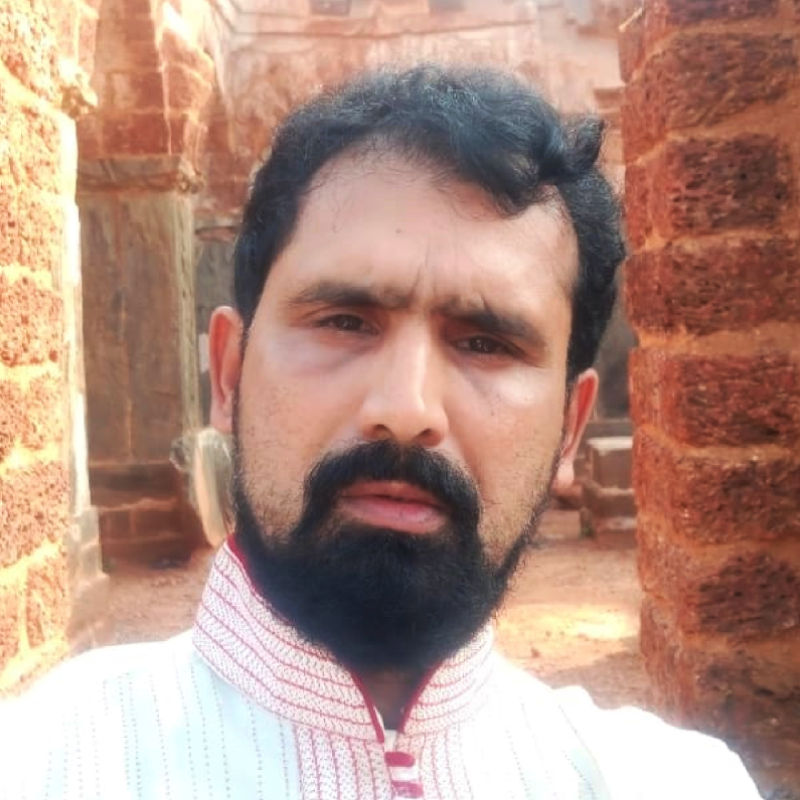 PRAJAL SAKHARDANDE
TRUSTEE
Historian and Heritage activist, Head of the Department of History- Dhempe College of Arts and Science, Associate Professor of History, Co-Founder of Goa Heritage Action Group, Author of Muslim History and heritage of Goa, Matanhy Saldanha the Legend, Co-authored with Santosh Wadkar, discovered, preserved and campaigned numerous heritage historical sites and monuments sculptures led Save Coconut Chipko Andolan. Wrote a column titled 'Pages from the Past' for Navhind Times.
International awards for Heritage and History conservation conducts Kushawati Heritage Trail, Old Goa Heritage Walk, Mhadei Heritage Walk and many other heritage walks.
Convenor of History-History forum.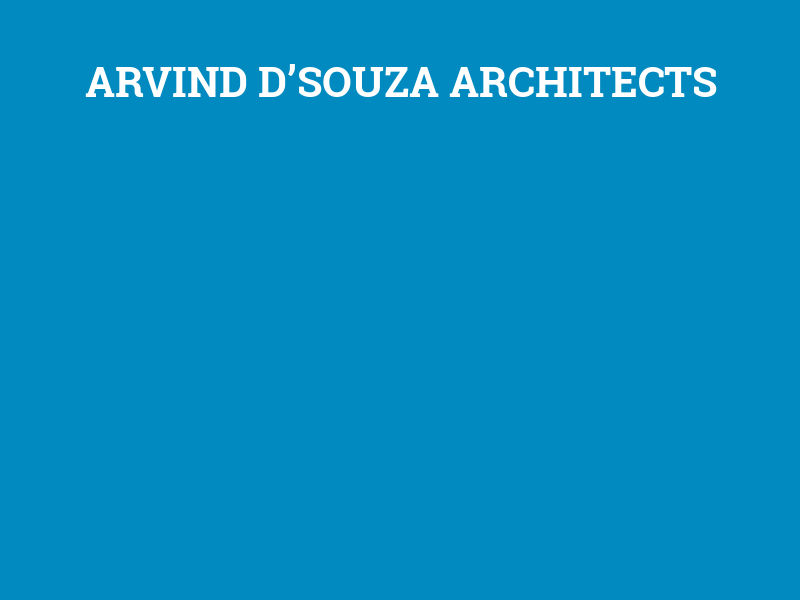 ARVIND D'SOUZA ARCHITECTS
ARCHITECTS
is an Architectural practice based in Goa since 1993. The Principals Arvind and Nita D'Souza were both educated at the Sir J.J. College of Architecture, Mumbai and, having gained experience working with renowned Architects in Mumbai, shifted base to Goa. Drawing from the context of the environment, our design philosophy is grounded in its location and context with a strong awareness of tradition and its relevance viewed through a contemporary lens.
The practice is currently working on eclectic projects in Goa, Mumbai and Delhi. Some of the Projects worked on are:
The Marriott Hotel and Spa, Miramar, Panjim, Goa / Resident Architect for the Five star hotel in Miramar, Panjim, Goa / Residence for Mr. Allessandro Bafico / Restoration of a group of 3 Goan Houses including landscape and pool / Aashyana Lakhanpal, Candolim, Goa / Design of Main house and cottages including an old Goan house and Yoga centre on a 5 acre beach property / Residence for Mr. Atul Punj, Calangute, Goa / Renovation and extension of an old Goan House on a 4 acre beach property in Calangute, Goa / Residence for Ajay PurI / Renovation and reconstruction of old Goan house in Moira, Goa / Residence for David DeSouza Design of an organic free-flowing house for a photographer in Moira, Goa / Sunaparanta, The Centre for the Arts / Conversion of an old Goan House into a Centre for the Arts in Panjim, Goa / House for Farrokh Chothia, Photographer, in Goa, in collaboration with Nozer Wadia.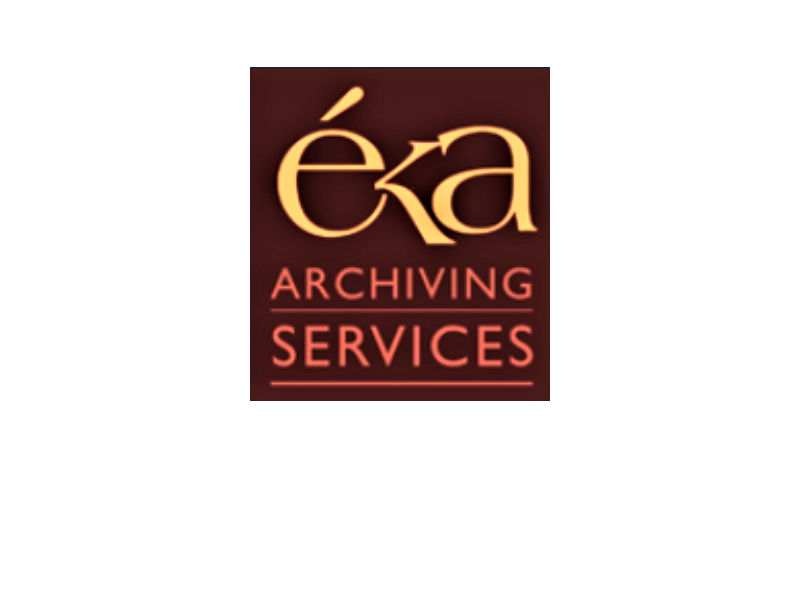 EKA ARCHIVING SERVICES PRIVATE LIMITED
ADVISOR
Established in 2010 is India's first museum advisory firm. The company provides advisory services for nuanced aspects of cultural and heritage management and advisory services for art collections that vary from textiles, photographs, paintings, manuscripts, jewellery, ceramics, ivory, glass, wood, stone and metal. Services support museums, private archives, collectors, public institutions, government agencies, corporates, art galleries and international cultural bodies. Called Eka, the company has established tremendous goodwill internationally and has accrued much on-the-ground experience in the field of cultural and heritage management in India. The company is now increasing its global and domestic footprint by interacting with international museums, funding bodies and partnering with newer collectors.
The Principals of the company, Deepthi Sasidharan and Pramod Kumar KG also have a proven track record of successful projects in the field prior to the establishment of Eka.
Deepthi Sasidharan is a Fulbright scholar and the Founder Director of Eka Archiving Services, a museum advisory firm. Deepthi works primarily with museums and archives in planning projects and developing and implementing collection management systems. She has curated several exhibitions for private and government collections including those at the Salar Jung Museum, Hyderabad and Indira Gandhi Memorial Trust, and was previously the Chief Archivist at the Tata Central Archives, Pune. She specialises in museum planning and projects from inception to execution.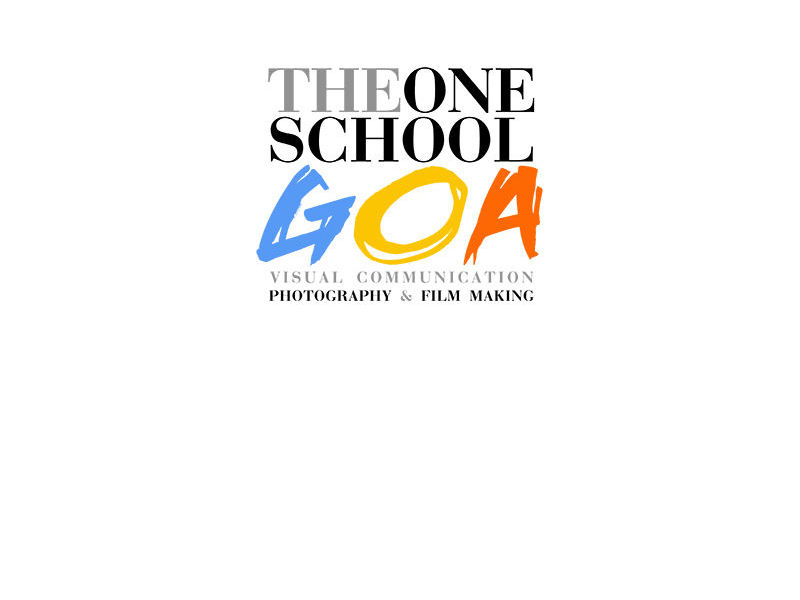 THE ONE SCHOOL GOA
COLLECTION / ARCHIVE PHOTOGRAPHS
The One School Goa is a premier photography and filmmaking school headquartered in Goa, and having its campuses in Goa and Delhi. It was established in 2013 by Shantanu Sheorey, the legendary photographer and ad filmmaker who has over 1200 ad films to his credit. The school follows a unique learning pedagogy that reflects their philosophy 'We don't teach, we let you learn'
Students of The One School Goa are encouraged to experiment, improvise and learn under the constant mentorship of our faculties who are international post-graduates in photography. We nurture them to develop their individual unique creative style and originality through interaction and engagement with photographers, artists, and other creative professionals. The school invites masters from all over the world in the field of photography, arts and design as visiting faculties or to conduct talks and workshops. The students are impressed upon to emulate and not to imitate these legends in their fields. We impress upon them that it is their individuality that will make them stand apart and this is what they need to strive, as well.
The effect of our approach is now easily visible in the success of our Alumni who are already working for reputed brands like Marriotts, Taj Group of Hotels, Airbnb, Wendell Rodricks Collections.
With campuses in Delhi and Goa, the school offers a commercial photograph oriented (including fashion) one-year professional photography program in Delhi, which has now emerged as the advertising capital of India.
At our Goa campus, we have the 3 years integrated photography program (this includes DSLR filmmaking). This in-depth program allows the student to experiment and mature creatively with a strong background in visual storytelling. Some of the well-known international art institutes have expressed willingness in accepting our students for Masters program based on the evaluation of their portfolio and our recommendation.
At the Goa campus, we also offer a one-year professional photography program which is strong on visual storytelling and is popular among corporate executives seeking to switch careers. The students walk-out with specializations in two genres and a portfolio that showcases their capabilities and meets the industry benchmark. All our courses are entrepreneurial in nature and those ready to put in the desired hard-work should be able to work independently on completion of the course.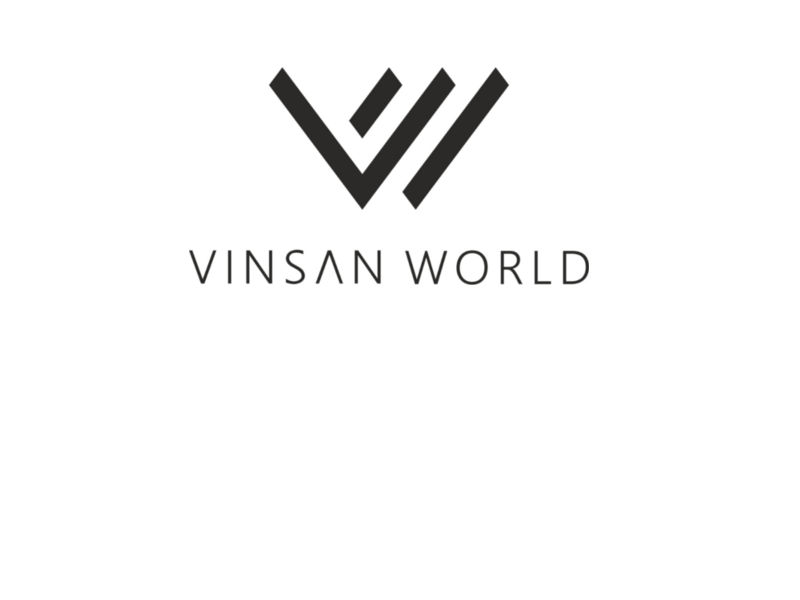 VINSAN ACADEMY OF FILM AND MEDIA
COLLECTION / ARCHIVE PHOTOGRAPHS
The Vinsan Academy of Film & Media, an initiative of Vinsan World was established to provide a platform to students who ever dreamt of being a part of the film fraternity by contributing to the artistic development of film making. We bring together a team of experienced professionals who would coach and enable the trainee to learn the fundamentals, techniques and modern concepts with a focused outlook on film making. The academy offers elaborate state of the art education, support, exposure and training to help the students tackle challenges, sharpen their finesse in film making and give them wings to set new benchmarks in the field of cinema. It is offering a One Year Certification Course in Film Making. The course covers the following components : Story / screenplay & Dialogues Direction / Sound & Music / History of Cinema / Cinematography / Editing & Post Production / Film Appreciation.
The Academy is a gateway to the ever growing and exciting world of film making. It gives an individual a chance to channelize their passion and turn in into their profession.
Vinsan World, a two decade old organization with a solid background of achievements in the creative and media space. With a team of passionate innovators who have always accepted challenges and delivered nothing but the best, the vision at Vinsan world has always been of delivering result-oriented solutions. With such strong core values in place, Vinsan Academy of Film & Media is sure to take the career of its students to never seen before heights of perfection and success!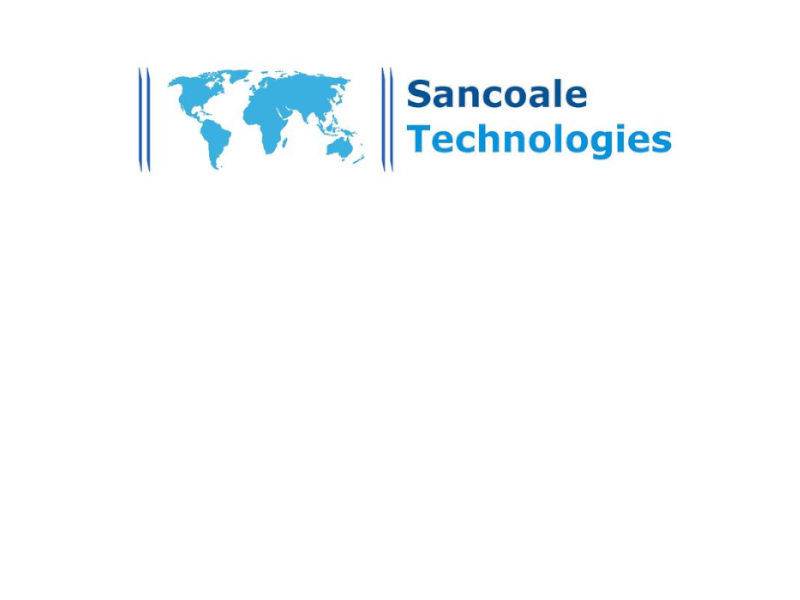 SANCOALE TECHNOLOGIES
WEBSITE DESIGN AND DIGITAL MARKETING
Sancoale Technologies is a reliable Digital Marketing company that works with clients in Europe and Asia helping build brands, generate leads, and manage social media for celebrities.
Sancoale Technologies' CEO Mr Lalit Saraswat is a BE (Mechanical, Honours) from REC Jaipur, and has attended management programs from IIMA and IIMB. He is also a Hotelier and a Distributor.
Mr Saraswat is Chairman, Confederation of Indian Industry (CII) Goa. He is a former member of Rotary Club of Vasco da gama and Paul Harris Fellow, and is passionate about improving skilling and education in India, and helping women become financially independent entrepreneurs.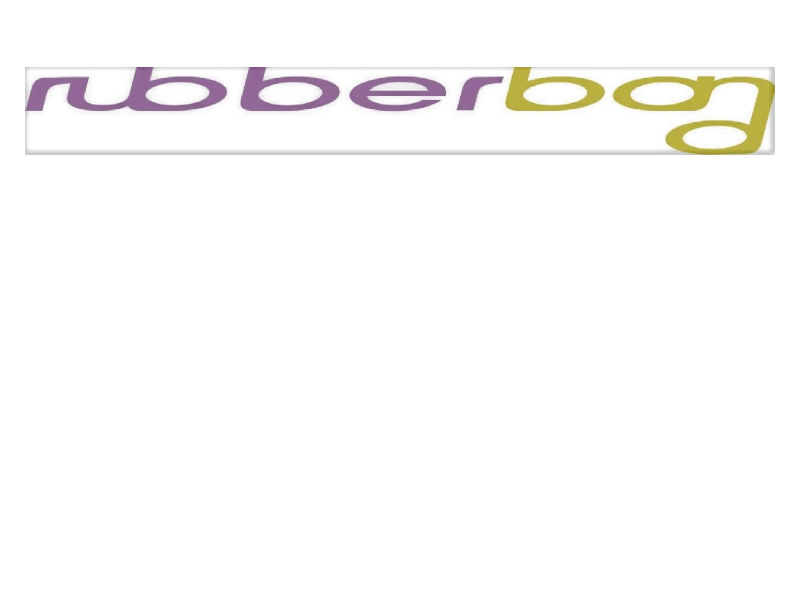 RUBBERBAND
LOGO AND SINAGE DESIGN & MANUAL
Satyajit Vetoskar is an Architect, from Sir J. J. College of Architecture, Mumbai and an Industrial Designer from Industrial Design Centre, IIT, Mumbai. He founded the design firm, "rubberband" in 1998, which embodies his beliefin stretching one's creativity to its maximum potential. His expertise and interest lies in exploring various materials and technologies, leading him to work on a wide spectrum of design across categories from watches, luggage, shoes to electronics. Based in Goa, he has now found a renewed passion in restoring old Goan houses.